White Tundra Construction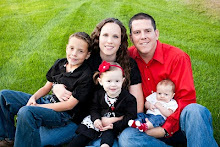 Justin has been in the construction industry for more than 20 years. He went to Brigham Young University where he graduated in 2001 with a Bachelors Degree in Construction Management and a minor in Business Management. He has worked in the Phoenix metro area for over 10 years in both the residential and commercial sectors. Justin offers a diverse background of knowledge and experience in construction, problem solving, and interior design.
We are proud to be a Licensed, Insured, and Bonded company that is backed by the Better Business Bureau, serving Phoenix, Tempe, Scottsdale, Paradise Valley, Fountain Hills, Chandler, Mesa, Ahwatukee, Gilbert, Queen Creek, and other Phoenix Metro cities.
---
Comments from Families Whose Dreams Have Been Built:

"White Tundra Construction made us feel we were a priority, super conscientious, and reliable about every aspect of the project, even things not directly their responsibility, they were efficient, helpful, and thoroughly professional in every aspect. We were thrilled with the results and recommend White Tundra Construction without hesitation."
-Dian B.
Tempe

"there was a lot to do on our project, and we appreciated having someone in charge handling everything with competence and professionalism. I asked for finishing details that were important to me, often above and beyond what they were contractually obligated to do. White Tundra always listened to me and gave me what I needed. They are capable, knowledgeable, and honorable and I would recommend them to anyone."
-Kathy D.
Mesa

"The workmanship was high quality, and we would recommend White Tundra Construction to anyone looking for a trustworthy contractor. We were grateful that they were fair and honest in their pricing and appreciate their diligence while working under a time crunch during the holiday season and met all required deadlines."
-Lynn G.
Tempe

"I would definitely recommend White Tundra Construction to my family and Friends"
-Kristen J.
Queen Creek

"We love our new home, I am a school teacher so we had a budget that we were working with for the project. White Tundra Construction helped us get the most for our money and still stay on budget. I have found this company to be very honest, hardworking, and have a great understanding of our desires. They were able to take our ideas for our home and make them happen in a way that was above and beyond our expectations."
-John Z.
Mesa